IDN  VISION.
Create a nationwide network of independently owned and operated dental practices.
Use the network critical mass to fund the delivery of services that will enable the Independent Practices to compete on equal or better terms than Health Fund or Corporate owned dental practices.
To enable Independent dentists to become proactive against Health Funds that actively try to redirect existing patients away to Health Fund owned or preferred provider practices.
Create a range of operating services that will free up dentists in the administration area of their management and allow then to focus more on the business development and marketing.
Provide business training for Independent Practice owners.
Develop an IDN "Brand" that has high awareness in the public eye as to the value advantage in being treated by an Independent Dentist.
Develop an IDN Web portal that will be the face of IDN and a public communication channel as well as a service access and communication portal for members.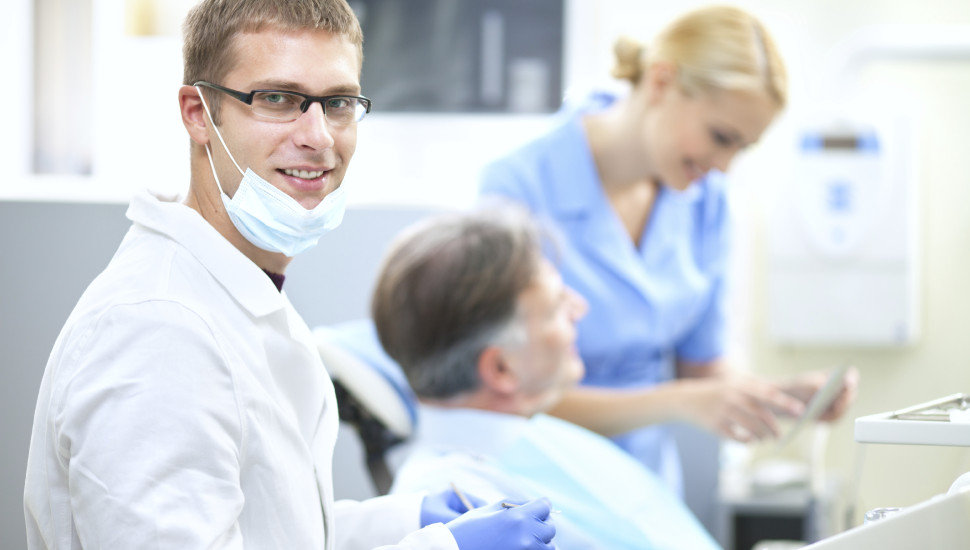 Dentistry in Australia has changed & we have to change with it or get left behind.
How and why has the dental industry changed in Australia?
In order to contain costs and maximise profits many Health Funds have evolved to a model where they own their own dental practices. This enables them to keep their members in-house through the vertical integration of all dental services. On top of this we now have an ever increasing number of Corporate Chains buying up multiple practices and operating them as corporate entities.
Where does that leave the stand alone independent dentist?
Vulnerable and overwhelmed by…
Health Fund re-direction of patients
Intense sophisticated marketing tactics
Having to compete against high-profile and large modern clinics with extended trading hours and price driven dentistry
Lacking the capital resources of the Health Funds and the Corporate Chains, individual practices are being outgunned and cannot compete on equal terms.
Something has to change!
IDN has the very simple aim of bringing together standalone independent practices under a common brand that is focused on educating the public of the benefits that only independent dental practices can provide. "We are a national network of privately owned practices that are not affiliated in any way with Health Funds or Corporate Chains. IDN practices are 100% independent.
Change creates opportunity.  Now is the right time for a new initiative that is launching across Australia called the "Independent Dentist Network (IDN).
This is a gateway to a new future for independent dentists and their patients.
By working together under a centralised marketing and service structure Independent Dentists can claim a high profile position in the marketplace against Health Funds and Corporates. The IDN "Brand will evolve to have high public awareness regarding the value advantage in being treated by an Independent Dentist and members can benefit by co- branding their individual practices with the common IDN logo at a syndicated marketing cost. By pooling marketing funds together under this model Independent Practices can compete on equal or better terms than Health Fund or corporate-owned dental practices.
Benefits of IDN membership:
Using our membership critical mass, funding members gain access to a leading and award winning marketing company providing expert advice and guidance to IDN for national advertising, and a range of customised advertising and marketing options for members to use in their own practices. IDN co-branded marketing initiatives are also designed to raise public awareness that IDN member dentists offer freedom of choice and our primary care is your personal health.
A primary aim of IDN is to develop marketing and promotional material that will enable independent dentists to become proactive against Health Funds, which actively try to redirect existing patients away to Health Fund owned or preferred provider practices.
What do you get for your IDN membership?
The benefit of identification with the IDN national brand
A licence to use the IDN logo and branding in your practice and own practice marketing
A listing in the IDN practice location directory where consumers can search for their nearest IDN dentist. This will include a link to your practice website
Direct benefit from national marketing campaigns promoting independent dentists
Access to the range of quality prepared marketing material including co-branding stationery and promotional collateral at heavily discounted rates
Access to an initial range of marketing campaign suites including posters, flyers, digital ads, and other marketing collateral that promote dental services or raise patient awareness to deficiencies in Health Fund Insurance with a means of opening them up to switch their fund to a non-preferred provider fund such as HIF and GMHBA
Access to a negotiated deal with a non-preferred provider health fund to assist your patients to obtain full fund benefits at your practice
All prepared marketing materials and advertising templates can at your discretion be customised to individual practice preference on a fee for service basis by a dedicated, contracted marketing company
The opportunity to offer your patients special loyalty packages and the means of saving for forward treatments through a range of practice plans
Concessional membership to Dental Innovations, which provides its members over 60 dental products and services including consumables, clinical equipment, insurance, merchant fees and more (proven to be cashflow positive)
Affordable access to the expertise and guidance of the dedicated marketing company, including analysis of your marketing expenditure to identify the best rate of return
How can I join IDN or find out more?
Now is the time to act and secure your future as a viable Independent Dentist. Don't be a victim of change – Change your future by contacting IDN today.
Call Merv Saultry on 0414 836 296 or Join IDN
IDN FOUNDATION MEMBERS
Suzanne Lim WA, Sam Rogers WA, Karl Bailey WA, Andrew Ziepe WA, Barry Thompson WA, John Ferguson VIC, Barry Johnson VIC, Juan Pretorius WA, Sean Parsonage NSW, Christopher Lauf VIC, Paul Beath NSW, Patrick Oxbrough TAS, Graham Miller QLD, Monica O Malley VIC, Tony Hughes QLD, Alan Fassina SA, George Atsikbasis SA, John Carrigy QLD, Andrew Prideaux NSW, David Kerr QLD, Darryl Marsh QLD, Therese Marty Qld, Jacques Cawood TAS