AN OPEN LETTER TO MY DENTAL COLLEAGUES
JOHN CARRIGY MDSc (Perio) BDS (Hons) MRACDS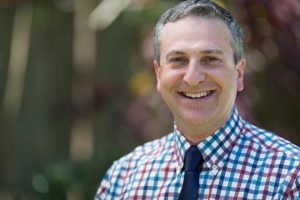 Dear fellow clinicians,
I have recently joined the "Independent Dental Network" (IDN)
You may ask – "Why have you made this decision, John ?"
Answer =
The dental corporates are multiplying in number and are rapidly expanding.
The larger health funds are using increasingly aggressive tactics (and in my personal opinion) unethical behaviour to 'entice' or 'coerce' long-term loyal patients away from their traditional dental clinics. Many skilled, experienced, ethical and hard working referrers of my specialist practice are seeing their life's work seep away – or they are having to work longer and harder – when they should be easing back towards a well earned retirement. The patients in turn are losing access to the 'best' in the market and are often being corralled towards the least experienced.
New graduates in dentistry are being swept up into clinics where "mentoring' is sometimes 'questionable' and pressure is often applied to achieve 'billing targets'. I am starting to see a lot of 'complex dentistry' that has gone wrong due to pressure to have it completed in the general chair. The option of the younger dentist to one day be 'self employed' or to own their own practice seems to be rapidly dwindling.
The 'older and bolder' of our profession that hold the 'corporate knowledge' for the small business aspect of dentistry are disappearing as they accept the 'cheque' and head into early retirement.
The dental specialist clinics are now also a target for the corporates as they try to achieve vertical integration as well as regional reach. As such, the specialist practices have also begun to slide down the same path as the smaller independent general dentist – so yes – it will start to affect my own specialist service at Foundation Dental Services (FDS Perio & Implants) – with the result being increased marketing and business costs to expand our geographic footprint to maintain a viable referral base and a secure business income.
In Summary, unless the "small guys" who enjoy offering a service based on trust, integrity, value and personal relationship band together – then divided they will fall.
In a parallel to many other industries – the small business owners need to come together to survive in the world we are moving towards.
About twenty years ago the small family owned corner grocery store faced the same challenges that we are now facing within the dental industry. Coles and Woolworths started to flex their muscle by heavy discounting of the basic cash flow units of bread and milk. They also used their market dominance to pressure suppliers for volume discounts and exclusive supply deals. Result = the big guys basically sent many of the small corner stores to the wall.
The small panel beater business of the 90's also suffered the same fate when the large automotive insurers moved in as direct players within the vehicle repair business. First was preferred repairers, then their own repair centres – then 'cost effective' car insurance based on the exclusive directed usage of their service. Somewhere in all this the customers lost their 'freedom to choose' based on skill or reputation. A spray job was a spray job – right? A spare part was a spare part – right? A focus on quality, reputation and workmanship (i.e. value) was demoted way down the list.
I am sure the small traditional privately run 'family doctor', 'optometrist' and 'radiology clinic' is now also a 'rare' animal.
The communication / computer IT revolution fuelling the emergence of large scale corporate governance of traditionally fragmented smaller service markets will continue to roll through (or over?) the dental industry. We cannot turn back time or keep ourselves isolated from the changes and challenges sweeping through every aspect of our community.
However, there is a way that the 'little guy' can adapt and survive even when up against seemingly mammoth sized competition. They can focus on their strengths – by offering personal service, tailored care, a relationship based model of health care.
In the grocery field – in a response to Coles and Woolworths you saw the creation of the Independent Grocers Association (IGA). This saw the 'innovative' and 'flexible' smaller players within the grocery field band together to promote "brand recognition" within the broader public sphere. The IGA model has proved that a significant portion of the public WILL support local and WILL appreciate VALUE if they are educated about their choice. As a spin off – the IGA also allows these smaller players to help each other become 'smarter and more efficient' in how they run their businesses. They share knowledge and achieve economies of scale on purchases just like the larger competition. They also have preserved a viable business model – and thereby preserve their ability to sell their business at a later date. This is not an insignificant fact. Would you buy a DVD or video store business today? Plenty going cheap? No future = No buyers.
So when large health funds set up chains of clinics that have 'extras' money up front to allow them to subsidize lead-in losses for the basic 'bread and butter' of dentistry (ie examinations, cleans and simple fillings) then how can the small guy down the road compete ?
Definitely NOT fiscally – by cutting their prices and quality.
Definitely NOT by increased volume – by working longer or harder.
The health funds can easily run their dental services at 'break-even' or even at a 'loss' for quite some time. Long enough to dry up the resources of any smaller clinic bold enough to challenge them on either price or volume.
So. the only way the smaller dental clinic is going to have any chance to survive in a market place increasingly dominated by a few large "cashed up" behemoths is for the 'small guys' to band together – and form an "Independent Dental Network".
Thereby:
Pooling resources to achieve "brand awareness" with the public.
Rather than competing on price or volume – competing on personalized service, value and building trust via a long term patient / clinician relationship.
Taking advantage of the same economies of scale that the "big guys" do when purchasing services or goods as a group.
Sharing corporate knowledge and expertise on how to successfully run a small business within the dental field.
Benefitting from the synergy achieved at IDN conferences and chat rooms – where creative and novel solutions to problems can be achieved by many minds from many stand points.
So, in conclusion
If you still own an "independent practice" I would STRONGLY encourage you to JOIN the Independent Dental Network (IDN).
The joining fee works out at $ 40 per week for a practice.
You have nothing to lose – and we (as a group) all have a HUGE AMOUNT to gain if you decide to join with us.
If you are an independent dentist working for a corporate or health fund – and one day dream of running your own show – then for $ 4 per week you can join as an 'IDN associate'. This will keep you "in the loop".
Please ACT NOW – there is definitely a "window of opportunity" to help form this group and achieve a critical mass to move the concept forward.
Why not join for a year? And give it a chance.
Website:  www.independentdentist.com.au
Email: merv@independentdentist.com.au
Mobile: 0414 836 296
John Carrigy
Registered Dental Specialist
John Carrigy – obtained his Bachelor of Dental Surgery (BDSc Hons) from Sydney University.
After a number of years as a General Dental Practitioner he returned to Melbourne University where he completed his training within Periodontics and Dental Implants (MDSc Perio). After serving with the Royal Australian Army Dental Corps (RAADC) with a final rank of  Lieutenant Colonel he moved across into private practice and established "Foundation Dental Services" (FDS) . The focus always being on a "team approach to patient care".  Over the last 20 years FDS has moved from strength to strength and continues to provide support to over 80 general practices extending from the Brisbane suburbs north to the Sunshine Coast. In his spare time John enjoys travel, photography and hiking. A wife and son who are both General Dental Surgeons – as well as a daughter currently enrolled in second year of an undergraduate dental training course explains his passion to keep the dental profession a rewarding career path for the next generation of  young dentists. They are desperately keen for the "old guard" to keep the profession viable and independent.
Foundation Dental Services – Proud to be Independent
PS: John Carrigy has no fiscal or share interest in IDN (apart from paying an annual membership fee)  and receives no monetary income or incentives from the IDN.
 Learn About IDN Member Benefits